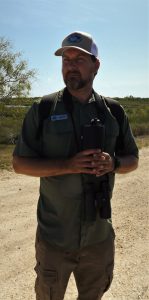 Matt Hendrix, Education Coordinator
mhendrix@cbbep.org. 361-673-6830
Matt is working for Delta Discovery at the Nueces Delta Preserve and will coordinate and implement field trips and other educational activities. Matt has been passionate about animals and the environment his entire life. He earned his B.S. in Chemistry from Colorado State University and his B.S. in Biology from Metropolitan State University in Colorado. Prior to coming to Texas, Matt worked as an educator at the Downtown Aquarium in Denver, Colorado.
Kimberly Ogden, Volunteer & Outreach Coordinator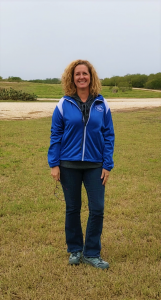 kogden@cbbep.org, 361-673-6829
Kimberly Ogden coordinates outreach for the Delta Discovery program at the Nueces Delta Preserve. Kim comes to us with years of classroom experience working with children of diverse ages and abilities. Kim is a member of the South Texas Master Naturalists. Kim received her B.A. in Psychology and an M.S. in Elementary Education from Texas A&M University Corpus Christi.
---
Naturalists Educators: Our Naturalists Educators assist with programs at the Nueces Delta Preserve as well as other related education & outreach activities.
Dane Ferrell
Philip Woods